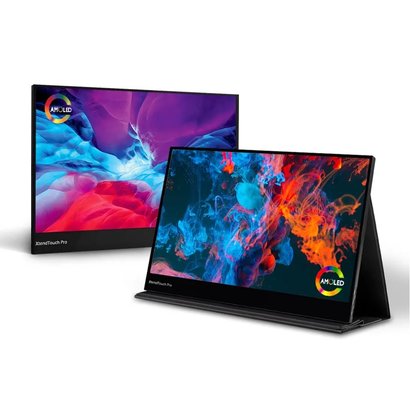 PEPPER JOBS
XtendTouch Pro 4K AMOLED touchscreen monitor
Availability:

In stock (7)

Delivery time:

70 -90 days
Product description
Brand:

PEPPER JOBS

Availability:

In stock (7)

Delivery time:

70 -90 days
PEPPER JOBS XTENDTOUCH PRO

World's 1st

15.6-inch 4K AMOLED Portable Monitor
4K AMOLED | 4,096 Touchscreen | >100% DCI-P3 | 99% AdobeRGB | Low Blue Light | 1ms Response Time | △E<1.5 | Power Delivery (PD) Passthrough Charging
PEPPER JOB XtendTouch Pro is equipped with a cutting-edge display that delivers true-to-life color performance and extreme brightness.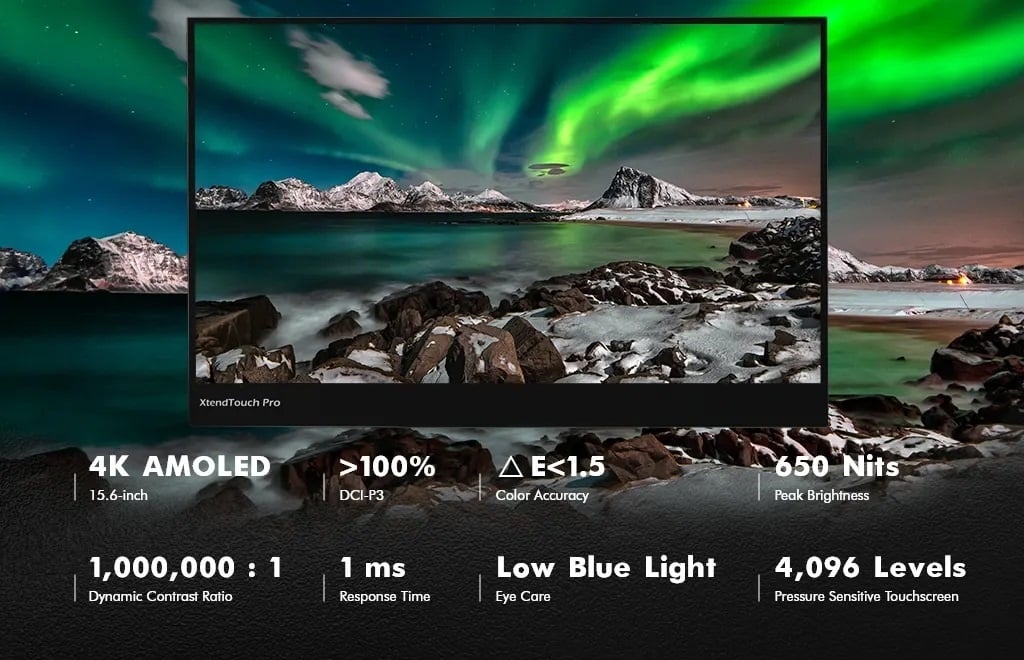 Designed for The Pro
It's an on-the-go studio that gives you a hand to boost creativity and productivity, including designer, photographer, filmmaker, video editor, and everyone chasing a superior viewing experience.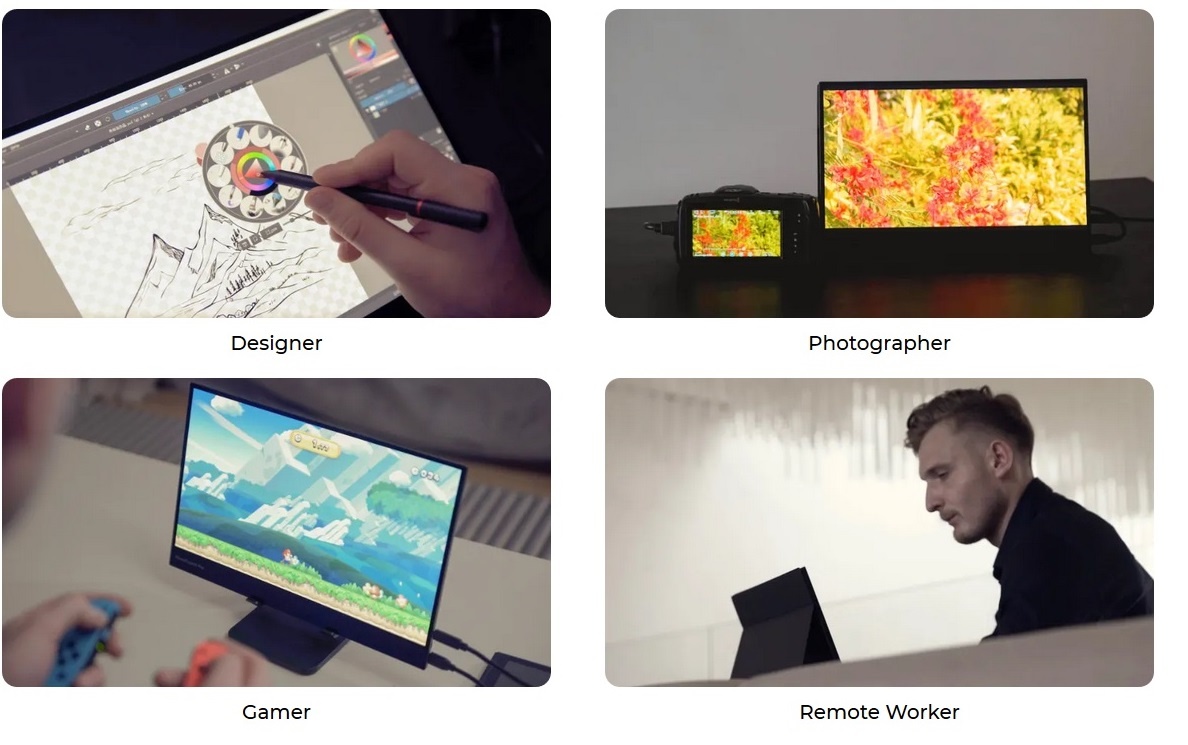 What Makes PEPEPR JOBS XtendTouch Pro More Versatile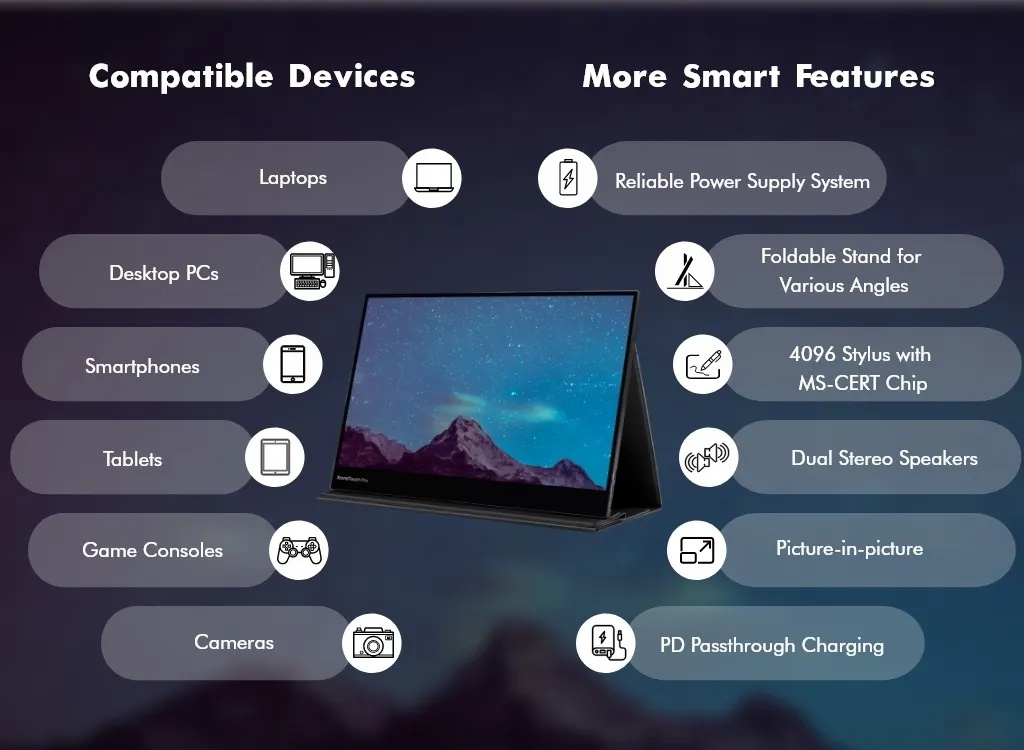 Better Capability, 70% less The Price
PEPPER JOBS XtendTouch Pro combines the outstanding performance and an affordable price perfectly, making it an ideal portable monitor for each 'City Nomad'.