What is backlight bleeding?
Backlight bleeding is an effect where light leaks around the edges of your screen, making it unevenly lit. This cannot be remedied, but it can be partially prevented by buying a high-quality monitor and being careful with it. In this article, we'll tell you more about backlight bleeding and IPS glow.
A modern monitor basically consists of a panel with pixels and lighting placed behind it, so you can see the pixels. Backlight bleeding occurs when light from your monitor backlight escapes from the edges of the screen. Light that's supposed to shine through the screen now comes out along the edges, resulting in uneven lighting on the screen.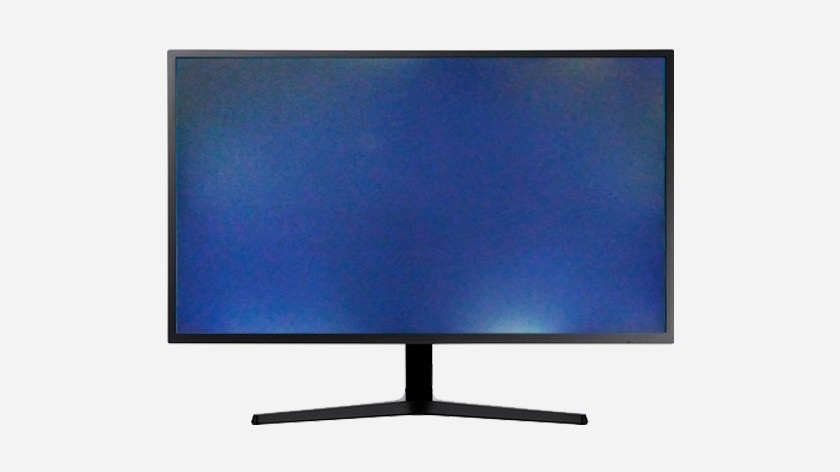 How can you prevent backlight bleeding?
Apart from being careful with your monitor, there's not much you can do to prevent backlight bleeding. Each screen and panel is different, so it's possible that, with two identical monitors, there's backlight bleeding on one screen and not on the other screen. When buying a screen, choose a high-quality monitor to reduce the risk of backlight bleeding as much as possible. Note! If you have an IPS panel and you see a slight glow in the corners instead of along the edges, then it's probably not backlight bleeding, but IPS glow.
IPS glow
With IPS panels, you often see a kind of glow in the corners of the screen when you look at a dark image from a certain angle. This is not backlight bleeding, but an effect that's related to the way IPS works. The difference is that backlight bleeding usually occurs at the edges while IPS glow occurs in the corners of the screen. Also, backlight glow doesn't change its intensity if you look from a different angle. The degree of IPS glow does depend on the angle from which you look at it. IPS glow can never be completely prevented, it's simply part of the screen technology. Quality does play a role in this. Choose a higher quality monitor to have less chance of excessive IPS glow.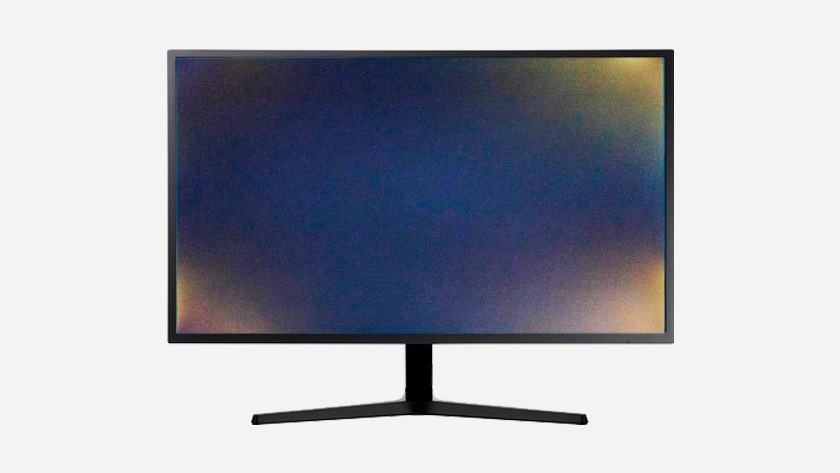 What's Windows DCH driver?:
https://www.intel.com/content/www/us/en/support/articles/000031275/graphics-drivers.html

https://downloadcenter.intel.com/download/29784

Intel® Graphics - Windows® 10 DCH Drivers
Version: 27.20.100.8476 (Latest) Date: 7/28/2020
--------------------------------------------------------------------------------------------------------
Dear all GLK-UC2X users,

Here is the link to the latest BIOS software:
.ZIP:

http://download.pepper-jobs.eu/downloads/index.php?file=GLK-UC2X_BIOS_20190704.zip

WARNING: Carefully read the below update instructions before running this update.

Updates:

1.) Disabled the ANX Type C update channel device so there will be no missing driver after re-installation of Windows (this can be manually enabled inside of BIOS when FW update for this type C port is needed, which rarely happens). Also, it reduces CPU loadings.
2.) Latest Intel GOP codes.
(not compatible with the legacy Intel graphics driver, need to update driver before running this BIOS upgrade)
3.) Disabled EuP by default (not to affect USB kb/mouse wakeup from sleep).
4.) Disabled UEFI Shell Control by default.

Update procedures:

Uninstalling Intel graphics device & driver, then installing the latest DCH driver (2020):
1.) Before upgrading to this BIOS, please make sure your graphics driver is up-to-date.
2.) If your graphics driver is not dated year 2019/2020, please update the Intel graphics driver first.
3.) Manually uninstall the Intel graphics device and driver before updating to Intel DCH driver.
4.) Restart your PC after uninstalling, then install the latest DCH graphics driver.
-------------------------------------------------------------------------------------------------------
Downloading and running the BIOS update .exe:
5.) Download this BIOS package and extract it to your Windows desktop;
6.) Run the .exe package with administrative rights
7.) Sit back and relax and wait for it to complete
(keyboard and mouse cannot move during the update)
8.) The system is going to reboot itself after completion

Extended reading about Windows DCH driver:
https://www.intel.com/content/www/us/en/support/articles/000031275/graphics-drivers.html

Feel free to ask us if you have any questions about how to perform these updates, thanks!

Best Regards,
Team Pepper Jobs.
---------------------------------------------------------------------------------------------------------
Download manual PEPPER JOBS W10 GYRO
Download  Quick Guide PEPPER JOBS GLK-UC2X
Manual download XT1610F PEPPER JOBS EU PEPPER JOBS XtendTouch XT1610F