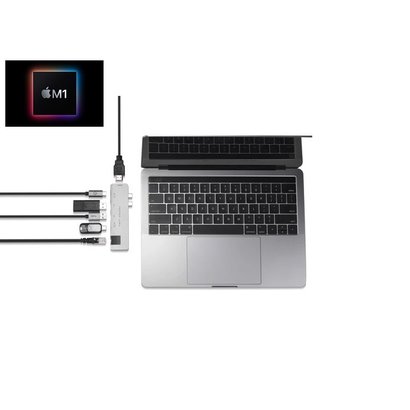 PEPPER JOBS
TCH-MBP7 PLUS USB-C hub for MacBook Pro
PEPPER JOBS TCH-MBP7 PLUS
Availability:

In stock (103)
Product description
Brand:

PEPPER JOBS

EAN:

4897089840407

Article number:

PEPPER JOBS TCH-MBP7 PLUS

Availability:

In stock (103)
MBP7 Plus is a dual USB-C multiport adapter that is specifically designed to work with the latest generations of MacBook Pro released in the years 2020/2019/2018/2017/2016, and MacBook Air released in the years 2020/2019/2018.
By connecting this hub to the MacBook Pro or the MacBook Air, it offers additional connectivity including 4K 60Hz HDMI video output, USB-C PD passthrough charging of up to 100W, 5K/4K 60Hz Thunderbolt 3 passthrough video output, Gigabit Ethernet connection, two USB 3.2 gen 1 ports (5Gbps) and one USB-C 3.2 gen 1 data port (5Gbps).
The USB and USB-C ports allow you to connect your USB devices or another hub to the host device, the Ethernet connector allows collecting to a wired network of up to 1000Mbps. The USB-C female port 1 supports charging for the host device and supplies power for the hub simultaneously, it also allows video signal passthrough support for a USB-C monitor of up to 5K/4K 60Hz resolution. The HDMI port (DP Alt mode) allows you to connect to a HDMI monitor so that you can watch videos or slideshows at the same time on a bigger screen, with resolution support of up to #4K 60Hz.
#4K 60Hz HDMI output is only available for MacBook Pro 15" 2017/2018/2019/2020 and MacBook Pro 16", whereas MacBook Pro 15" 2016, MacBook Pro 13" and MacBook Air support only up to 4K 30Hz max. HDMI output.

Supreme
Versatility
Support your busy schedule and workflows with this beautifully crafted adapter.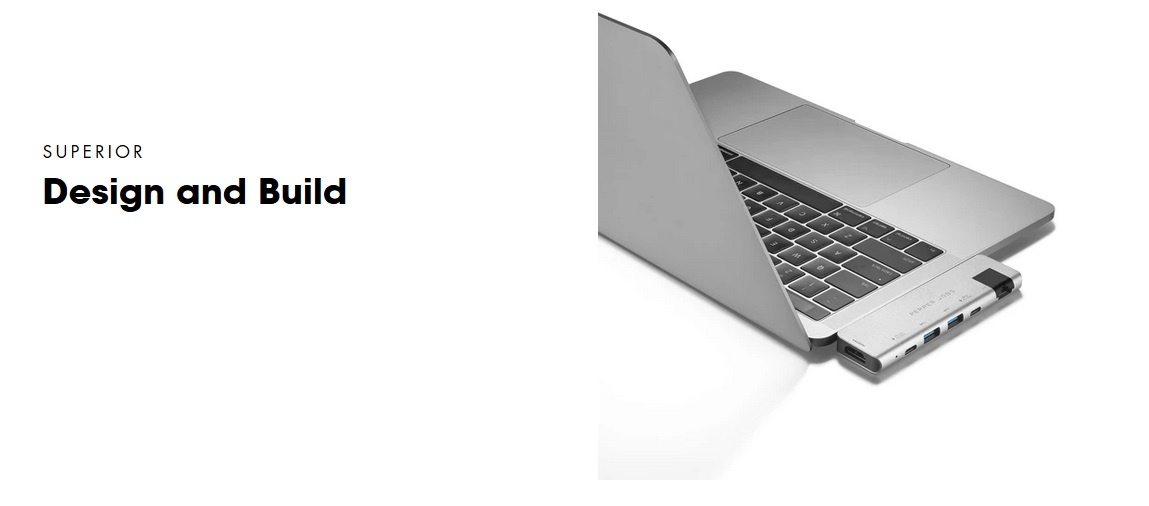 Superior
Design and Build
Enjoy the combination of ergonomic, stylish design and evolved technologies-providing you with endless possibilities.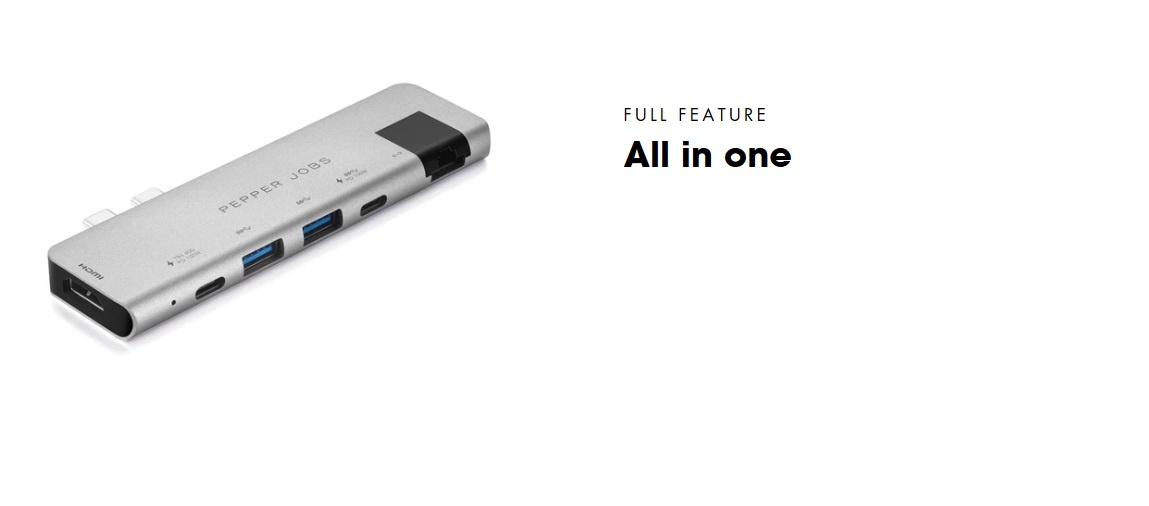 Full feature
All in one
USB 3.0 port x2, USB-C port x1, SD card reader x1, TF card reader x1, HDMI port x1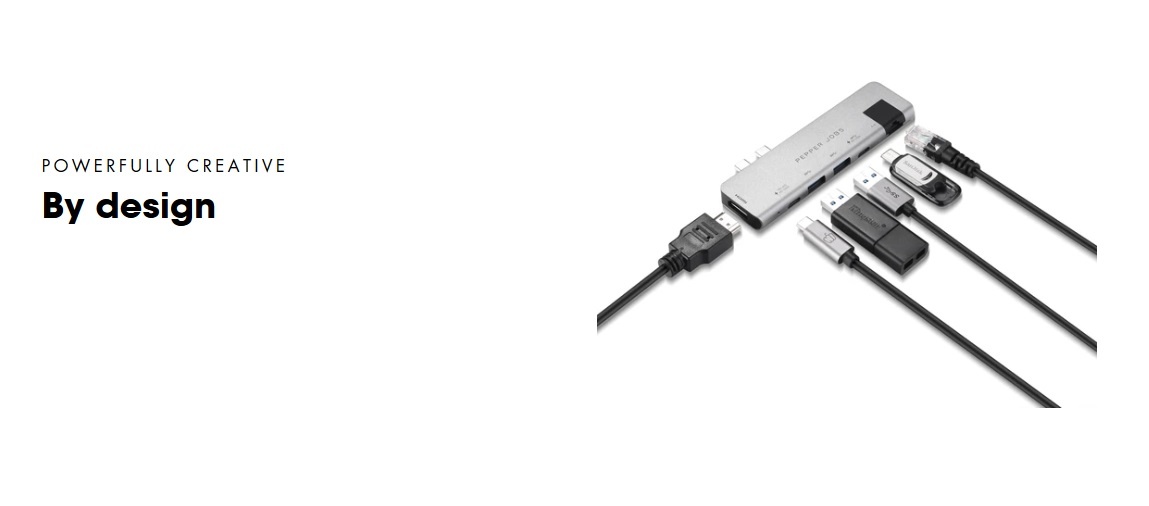 Powerfully Creative
By design
Unclutter your desktop with this stylish adapter.
Technical specifications PEPPER JOBS MBP7 Plus USB-C hub

Input Connector
USB-C male x2 (to be connected to the new MacBook Pro, new MacBook Air or Samsung Chromebook Plus V2)

Output Connector
USB 3.2 gen 1 female port x2, USB-C 3.2 gen 1 female port x1, Gigabit Ethernet port x1, HDMI female port x1
HDMI Output
Up to 4K @ 60Hz max., device dependent

USB-C female port 1 video passthrough
Up to 5K/4K @ 60Hz (5K is supported by MacBook series only)

USB-C female port 1 passthrough charging*
Up to 100W max. (20V/5A)

USB-C female port 2 passthrough charging*
92W max. (20V/5A, 8W being reserved by hub)

Operating Temperature
0 to 45°C / 113°F

Operating Humidity
10 to 85 % RH (no condensation)

Power Supply (USB Output)
5V/1.5A max per port, 5V/3A max total.

Certifications
CE, FCC, PSE, RoHS
*Only ONE PD (Power Delivery) charging input should be connected to either USB-C port 1 or port 2 of this product at a time.