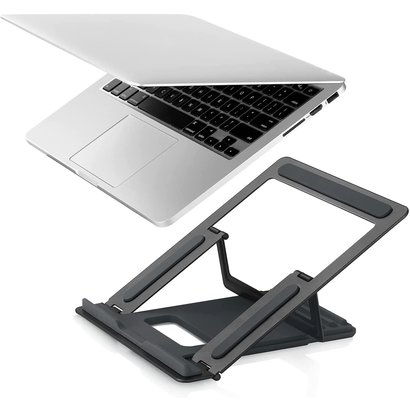 PEPPER JOBS
SSS-T8 Laptop Stand
SSS-T8 Fodable Stand for Laptop/Notebook
Product description
Brand:

PEPPER JOBS

EAN:

4897089840483

Article number:

SSS-T8 Fodable Stand for Laptop/Notebook
The aptly named Solid Sturdy Stand (SSS-T8) is a foldable stand designed to work with a variety of electronic display devices including laptops and tablets. Weighing just 730g (25.75oz) the PEPPER JOBS SSS-T8 provides exceptional strength & stability and can easily support larger screen sized devices. Silicone anti-slip pads ensure the stand stays exactly where you want it whilst you work on your laptop or drawing tablet. The universal design ensures that it is compatible with all laptops currently available with screen sizes ranging from 11.6" up to 17.3".
PEPPER JOBS SSS-T8 also supports 4 levels of viewing angle & height adjustment and making it one of the most outstanding ergonomic stands for daily use. The fully foldable design means that you can carry this stand around in your briefcase, backpack or luggage and use it anywhere & anytime with your mobile devices.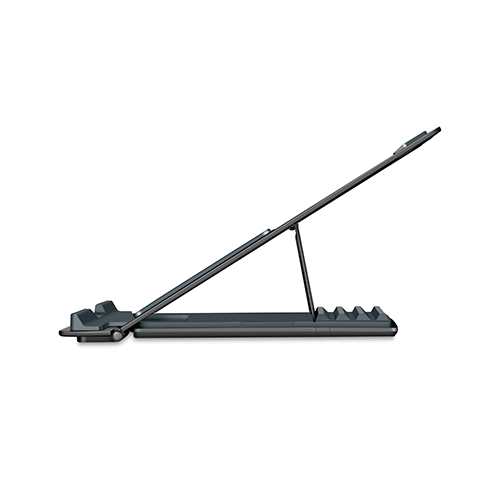 Convenience Pack and go

Aluminium alloy construction and a clever flat pack facility means you can take the PEPPER JOBS SSS-T8 anywhere, anytime.

Ergonomic User friendly
The PEPPER JOBS SSS-T8 provides a choice of 4 viewing angles and height adjustment, ensuring the perfect set up for you and your digital device.

Superior Strength and reliability
The smart design and build of the PEPPER JOBS SSS-T8 ensures that the stand offers supreme support for all your devices - even the heaviest laptop!

Technical Specifications PEPPER JOBS SSS-T8 Laptop Stand
Weight
730g / 25.75oz
Height adjustment
+11.3cm / +4.45 in max.
Viewing Angle adjustment
23-30 degrees

Build materials
Aluminum alloy & silicone anti-slip pads

Certifications
CE, RoHS
Reviews