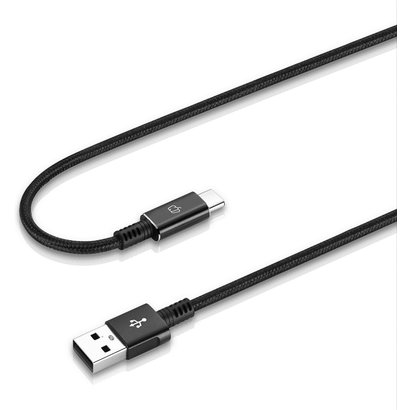 PEPPER JOBS
A2C3M Charge & Sync Cable
A2C3M USB 3.2 Gen 1-A male to USB-C cable
Availability:

In stock (6)
Product description
Brand:

PEPPER JOBS

EAN:

4897089840469

Article number:

A2C3M USB 3.2 Gen 1-A male to USB-C cable

Availability:

In stock (6)
PEPPER JOBS A2C3M USB-A to USB-C charge & sync cable lets you connect your latest USB-C devices to any computer, gaming console or power bank that has a standard USB-A port. Also known as a charging/data cable, it supports both USB data transfer and fast charging. Cable length is 3m/10ft and both connecting ends are constructed using premium anodized aluminum, ensuring they are extremely durable and highly effective at dissipating heat compared with plastic connectors.

Upgrade Future proof technology
The PEPPER JOBS A2C3M provides you with reliable connectivity whenever you need it as well as a safe and dependable way to charge your digital devices. Its 3m length makes it ideal for hand-held gaming controls.

Strong And very long
High quality, braided fabric cable ensures longevity and a perpetual no tangle, no-kink user experience.

Premium Experience High quality design
Designed and manufactured with the end user in mind, the A2C3M is built to last using premium long-life materials and components that you can always rely upon.
Technical Specifications PEPPER JOBS A2C3M Charge & Sync Cable
Connectors
USB-A male to USB-C male

Cable Length
3m/10ft

Connector housing material
Anodized Aluminum

Certification
CE, RoHS