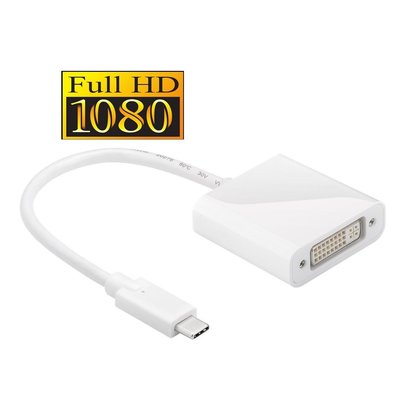 PEPPER JOBS
C2DVI USB-C / Thunderbolt 3 to DVI adapter
Pepper Jobs White Label - C2DVI
Disponibilità:

In magazzino (123)
Descrizione del prodotto
Marchio:

PEPPER JOBS

EAN:

4897089840988

Numero dell'articolo::

Pepper Jobs White Label - C2DVI

Disponibilità:

In magazzino (123)
With the Pepper Jobs C2DVI USB-C 3.1 / Thunderbolt 3 to DVI adapter, connect your MacBook, Chromebook or laptop with USB-C to a DVI screen or projector.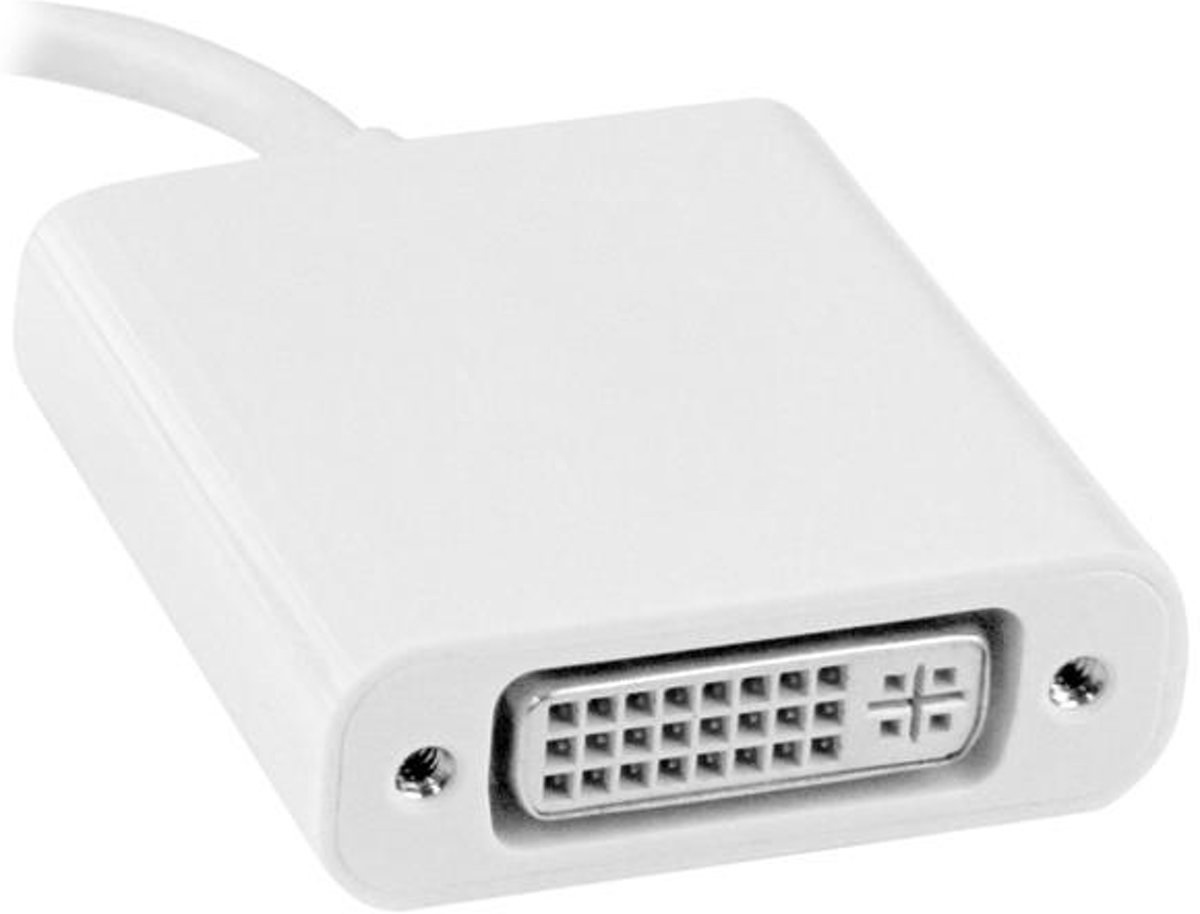 With this C2DVI USB-C to DVI adapter you can view DVI video from a USB Type-C device such as a MacBook, Chromebook or Dell XPS laptop. The adapter is suitable for USB-C devices that transmit a DisplayPort video signal and is also compatible with Thunderbolt 3 ports.
This C2DVI USB Type-C video adapter is very mobile and has a compact and lightweight design. The adapter is the perfect accessory for your MacBook or Chromebook, because it fits easily into your laptop or carrying case, perfect for BYOD (Bring Your Own Device) applications in the office.
The C2DVI adapter supports video resolutions up to 1920x1200. You will be amazed by the image quality of the adapter, even when connected to a DVI screen, projector or TV. The adapter uses the video capabilities that are integrated into your USB Type-C connection so that every detail is displayed in amazing high-definition.
With this C2DVI adapter you can use the versatile USB Type-C port of your portable device. USB-C is a reversible connector, so that the adapter always works regardless of how you plug it in.
NB:
Your USB-C device must support video to work with this adapter.
This adapter is not compatible with the Apple Cinema Display.
Pepper Jobs C2LN12M: USB 3.1 Gen 2 USB-C to Lightning fast charging cable (1.2m/3.9ft)

Adapter USB-C (male) to DVI-I Link (female)
Support Thunderbolt 3
Resolutie for DVi-video-output 1920 x 1080 @ 60 Hz (1080p)
DisplayPort over USB-C (USB 3.1 Gen 1)
HDCP 1.4
Bandbreedte 6.75 Gbit/s, 225 Mhz DVI

Windows 7 or higher, Mac OS 10.7 or higher, Android 5.0 or higher, Chrome OS
Technical

Specifications

Connector

USB-C (Thunderbolt 3) naar DVI

Cable Length

0.05m / 0.03ft

Connector housing material

White premium plastic

Videoresolutions

1920 x 1080 @ 60 Hz (1080p)
Recensioni