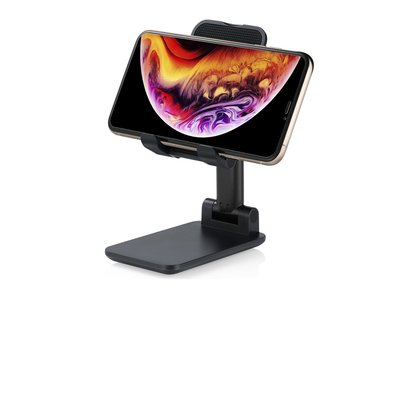 PEPPER JOBS
SSS-T4 Solid Sturdy Stand Monitorstandaard
SSS-T4 Solid Sturdy Stand
Beschikbaarheid:

Niet op voorraad
Productomschrijving
Merk:

PEPPER JOBS

EAN:

4897089840452

Artikelnummer:

SSS-T4 Solid Sturdy Stand

Beschikbaarheid:

Niet op voorraad
SSS-T4
Foldable stand for cellphone/mobile phone
SSS-T4 (Solid Sturdy Stand) is a smaller, more portable version of our very popular T6 foldable stand. T4 is designed to work with smaller mobile devices including almost any cellphones (mobile phones) on the market, and small-size tablets of 8" or less such as the iPad mini series.
Weighing just 170g (~6oz), SSS-T4 provides exceptional stability of holding a mobile phone or a small-size tablet while you are tapping on the screen of these devices. The universal design of T4 also allows it to be compatible with basically all the mobile phones on the market.
SSS-T4 also supports both height and viewing angle adjustment and making it one of the most outstanding ergonomic cellphone/mobile phone stands for daily use. The fully foldable design means that you can carry this stand around in your briefcase, backpack or luggage and use it anywhere & anytime with your mobile devices.
TECH SPECS
Weight
170g / ~6oz
Height adjustment
+4cm / +1.5 in max.
Viewing Angle adjustment
0-135 degrees

Build materials
Aluminum alloy & PC plastic body, silicone anti-slip pads

Certifications
CE, RoHS