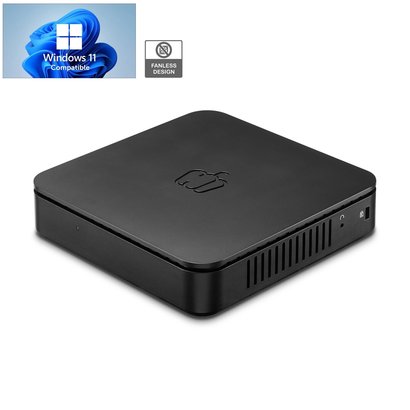 PEPPER JOBS
GLK-UCX Fanless Mini PC 8GB/64GB/ DIY upgrade Windows 10 Pro
Pepper Jobs GLK-UCX fanless mini pc
Availability:

Out of stock
Product description
Brand:

PEPPER JOBS

EAN:

4897089840438

Article number:

Pepper Jobs GLK-UCX fanless mini pc

Availability:

Out of stock
PEPPER JOBS GLK-UCX is the new fanless mini PC from Pepper Jobs. Ken his answer to the old Minix Z83-4 model (Build by Ken for Minix in 2016). The GLK-UCX is at least twice as fast and 8GB of dual-channel RAM. PEPPER JOBS GLK-UCX the upgrade is There!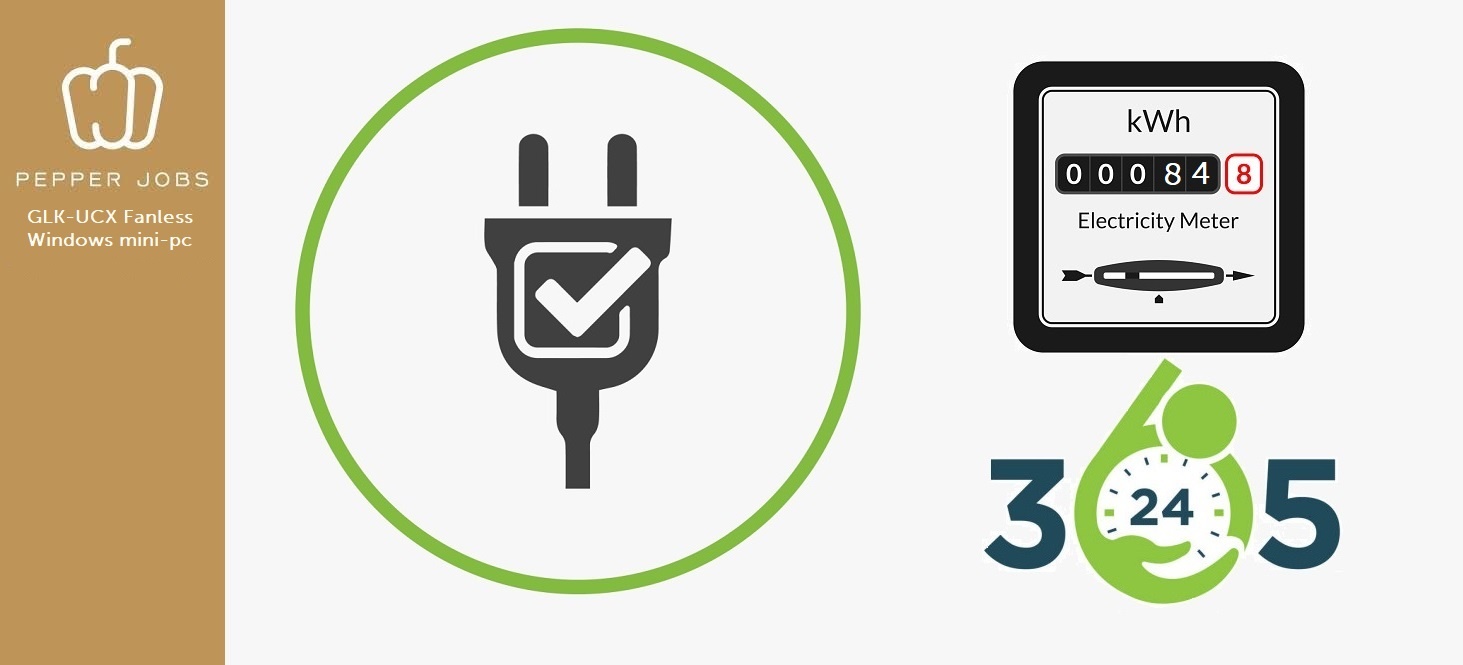 4K video youtube stream 0,00968 X 24 X 365 = 84,8 kWh a year
●Dual-Core N4000 processor (4MB cache, up to 2.6GHz)
●Onboard 8GB LPDDR4-2133MHz RAM (is unlocked to 8GB)
●Triple 4K 60Hz video outputs (mDP + HDMI 2.0 + USB-C)
●1 x USB-C ports+ 2 x USB 3.1 Gen 1 ports + TF card reader
●Gigabit Ethernet + 802.11ac dual-band Wi-Fi + BT (upgradeable)
●Supports M.2 SATA SSD upgrade
●64GB eMMC storage
●Genuine Windows 10 Pro OS preloaded
●Fanless design, passively cooled by Aluminum heatsink

PEPPER JOBS GLK-UCX is a fanless mini-pc released by PEPPER JOBS. Powered by the Intel N4000 dual-core procesors, its an ideal entry level solution for a true 4K 60Hz Windows 10 PRO based system. GLK-UCX comes with a new generation of hardware video decoder and is able to decode up to 4K VP9/H2.65 contents.
Featuring a completely fanless and absolute silent design, Gigabit Ethernet, fast 802.11ac Wi-Fi, Bluetooth connectivity, GLK-UCX ensures that it delivers the maximum performance from the N4000 processor -whitout any performance loss.
PEPPER JOBS GLK-UCX supports up to three 4K 60Hzdisplay outputs simultaneously wich makes it a perfect solution for an ultru-low power UHD signage player, home media center or office computer for light tasks.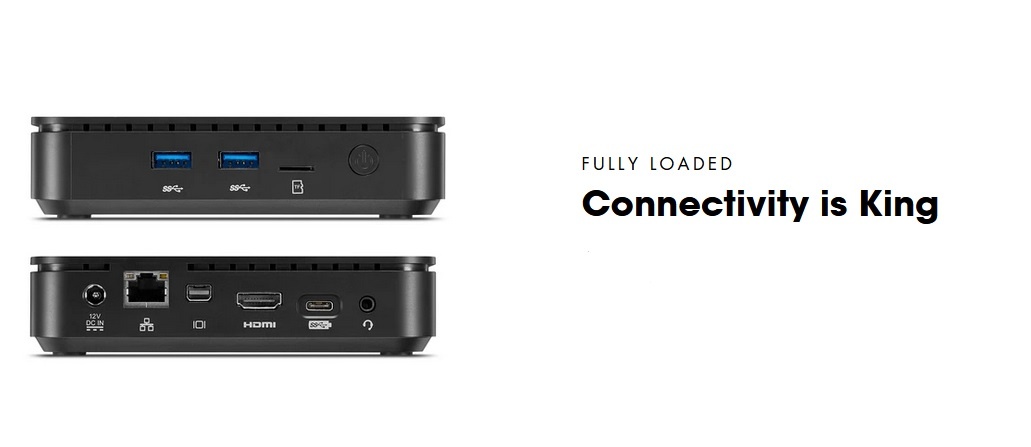 Fully loaded Connectivity is King
A multitude of ports provide you with all the connectivity you'll ever need.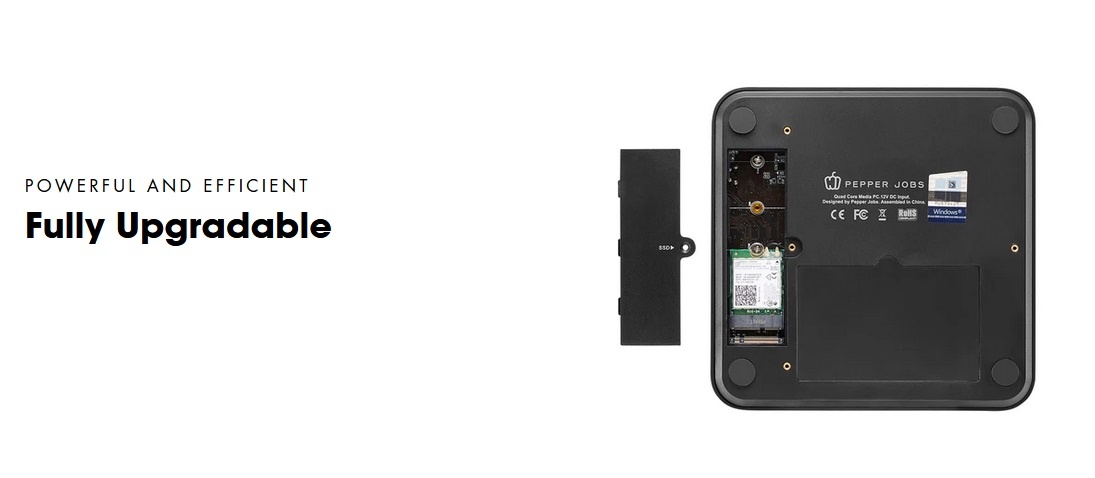 Powerful and efficient Fully Upgradable
Future proofed so that you can easily upgrade for more power and efficiency.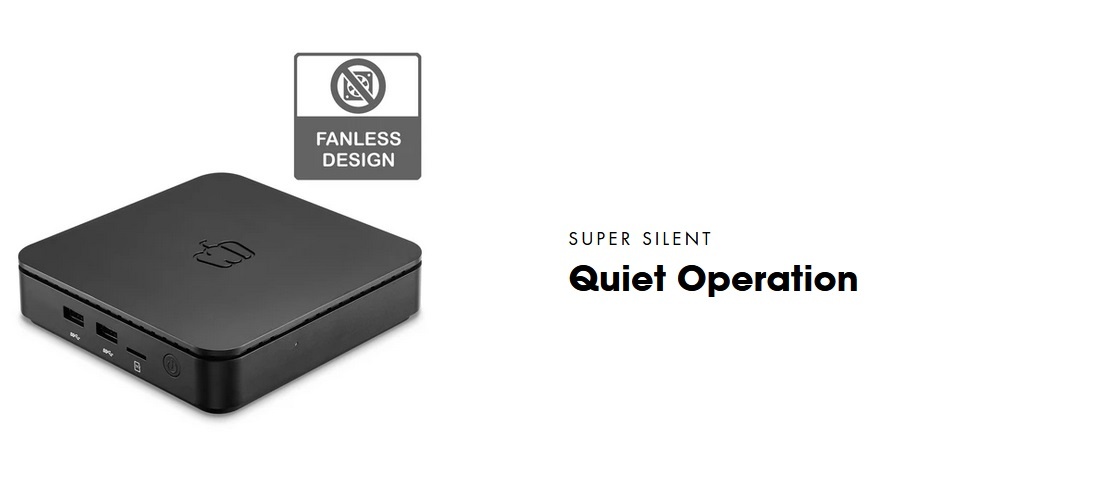 Super Silent Quiet Operation
Enjoy the benefits of fanless design and operation.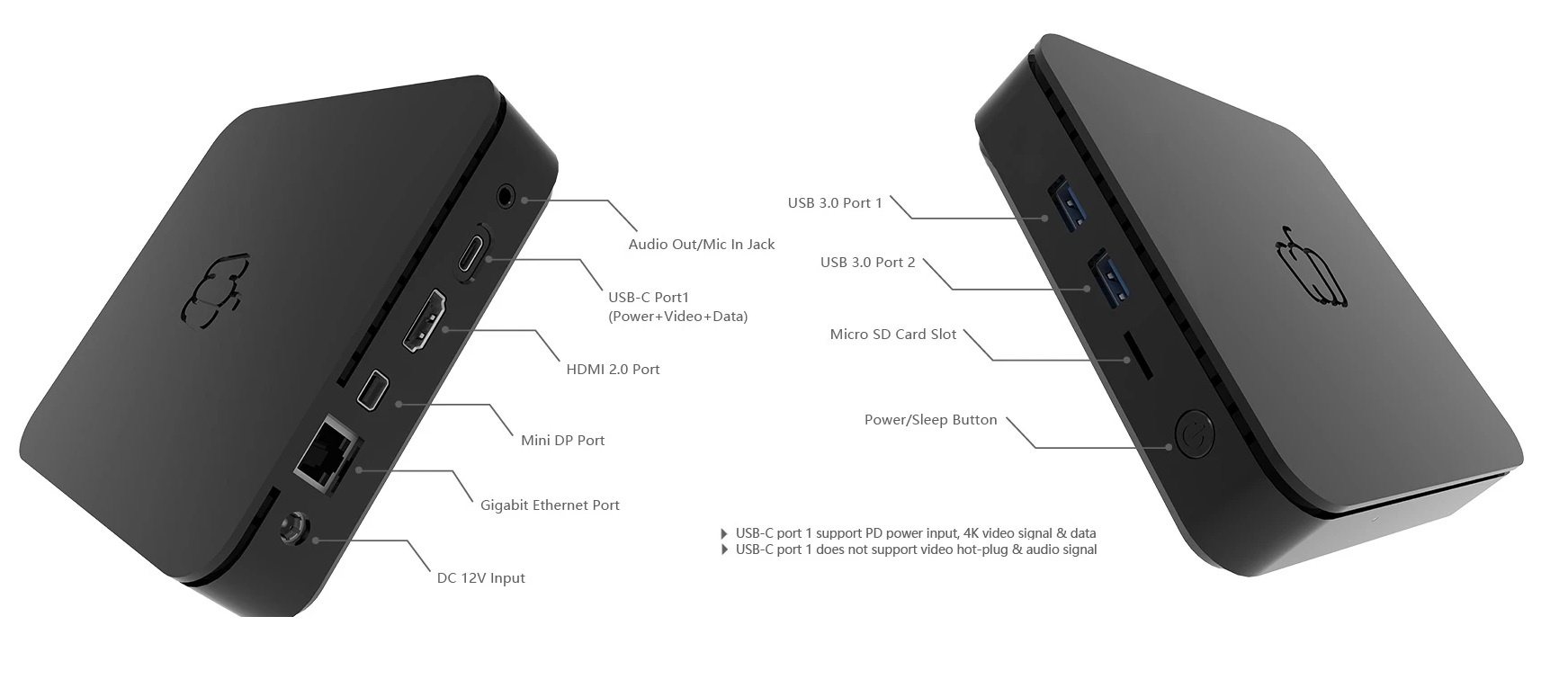 Technical Specifications PEPPER JOBS GLK-UCX mini PC
Processor
Intel N4000 Dual-core Processor (4M cache, up to 2.6GHz)

GPU
Intel UHD Graphics 600

Memory
8GB LPDDR4 2133MHz dual-channel (pre-upgraded by dealer)

Storage
Built-in 64GB eMMC 5.1 storage

Storage Expansion
1 x 2260/2280 SATA M.2 SSD slot (6.0Gbps)

Wireless Connectivity
Intel 802.11ac Dual-Band Wi-Fi, BT 4.2 (Module upgradable)

Video Output
HDMI 2.0 (4K/60Hz), Mini DP (4K/60Hz), USB-C port 1 (4K/60Hz)

Audio Output
HDMI 2.0, Mini DP, 3.5mm audio jack, USB-C headset (not included)

Audio Input
3.5mm audio jack, USB-C headset (not included)

Peripherals Interface
RJ-45 Gigabit Ethernet, USB 3.0 x 2, USB-C x 1, TF card reader

Power
Genuine, licensed Windows 10 PRO OS

Size 13.70X13.70X3.4cm
Product bundles with GLK-UCX Fanless Mini PC 8GB/64GB/ DIY upgrade Windows 10 Pro